Coney Island Baby NYC Presents
Hollis Brown
with Darryl "DMC" McDaniels, Jesse Malin, Don DiLego, Johnny Gallagher, Byron Isaacs, Lizzie Edwards, Beechwood, Diane Gentile, Fiona Silver, Richard Barone
Fri
December 14
@ 8:00 PM
( Doors:

7:00 pm

)
Coney Island Baby
Ages 21 and Up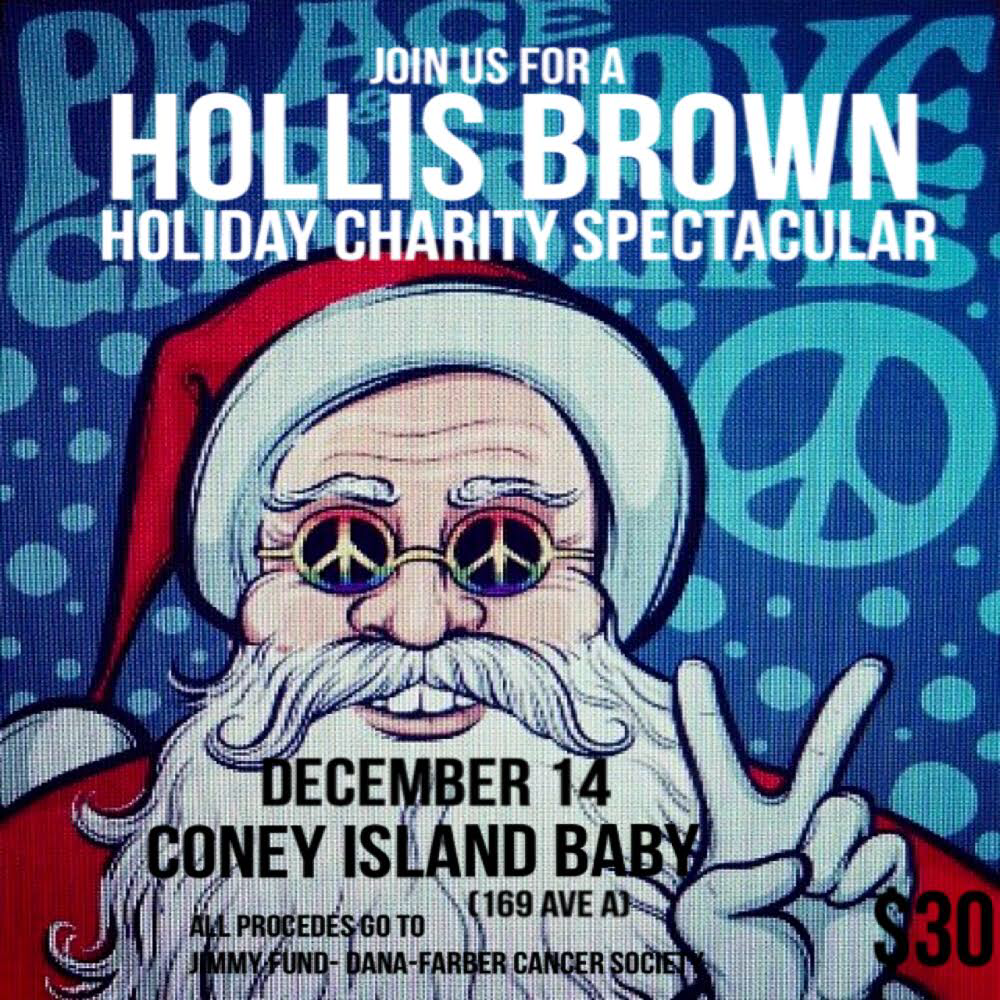 Additional Info
On December 14th, 2018, join Hollis Brown for a Rock 'n' Roll holiday extravaganza at Coney Island Baby (169 Ave A) in New York City!!
ALL proceeds will benefit The Jimmy Fund: Dana Farber Cancer Institute, a charity doing tremendous work in cancer treatment and research.
Amazing special guests, raffles and much more will all be announced soon!!
Get your tickets early to celebrate the holidays with Hollis Brown and help kick cancer's ass!!
Special Guests include:
Darryl DMC McDaniels
Jesse Malin
Don DiLego
Steve Conte
Diane Gentile
Johnny Gallagher (also goes by John Gallagher Jr.)
Byron Isaacs of The Lumineers and Lost Leaders
Lizzie Edwards of Lizzie + the Makers
Ann Courtney of Mother Feather
Gordon Lawrence
Artists
Darryl "DMC" McDaniels
Jesse Malin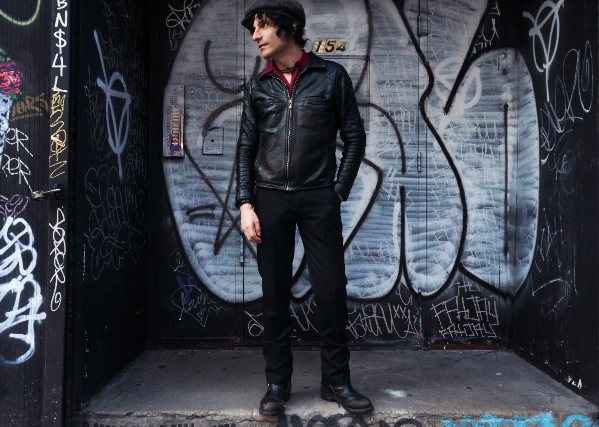 Already a veteran of the NYC hardcore scene by the time he was a teenager, Jesse Malin first rose to fame with the influential punk band D Generation, a group Rolling Stone called "the best thing to happen to New York noise in the Nineties." Malin traded in his electric for an acoustic in 2002, though, shedding his skin and embarking on an acclaimed solo career with his Ryan Adams-produced debut, 'The Fine Art of Self Destruction.' Hailed by Uncut as "an instant classic," the record was stripped-down, raw, and intimate, earning comparisons to Neil Young and Tom Waits for its ragged, poetic beauty. In the decade-and-a-half that followed, Malin would go on to blur the lines between singer-songwriter and punk rocker with a string of similarly celebrated solo albums, including his most recent back-to-back releases, 'Outsiders' and 'New York Before The War.' Malin has recorded with Bruce Springsteen and Green Day, performed on The Tonight Show, Conan, and Letterman, and shared stages with everyone from The Replacements and The Hold Steady to Bob Weir and The Gaslight Anthem. A prolific writer and relentless road warrior, he continues to circle the globe with his band and is currently completing work on his seventh studio album, a collection produced by American roots icon Lucinda Williams.
Don DiLego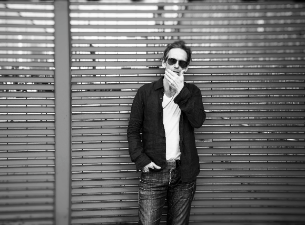 Johnny Gallagher
Byron Isaacs
Lizzie Edwards
Beechwood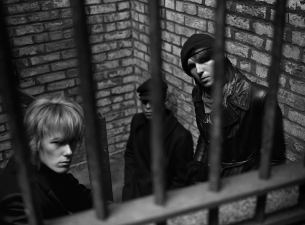 Diane Gentile
Fiona Silver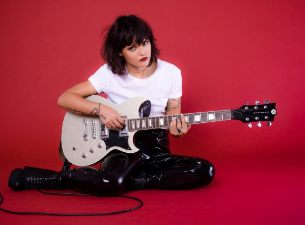 Richard Barone