Coney Island Baby NYC Presents
Sam Morril
with Liza Treyger, Martin Urbano, Emma Willmann, Kevin Sean
Coney Island Baby
Ages 21 and Up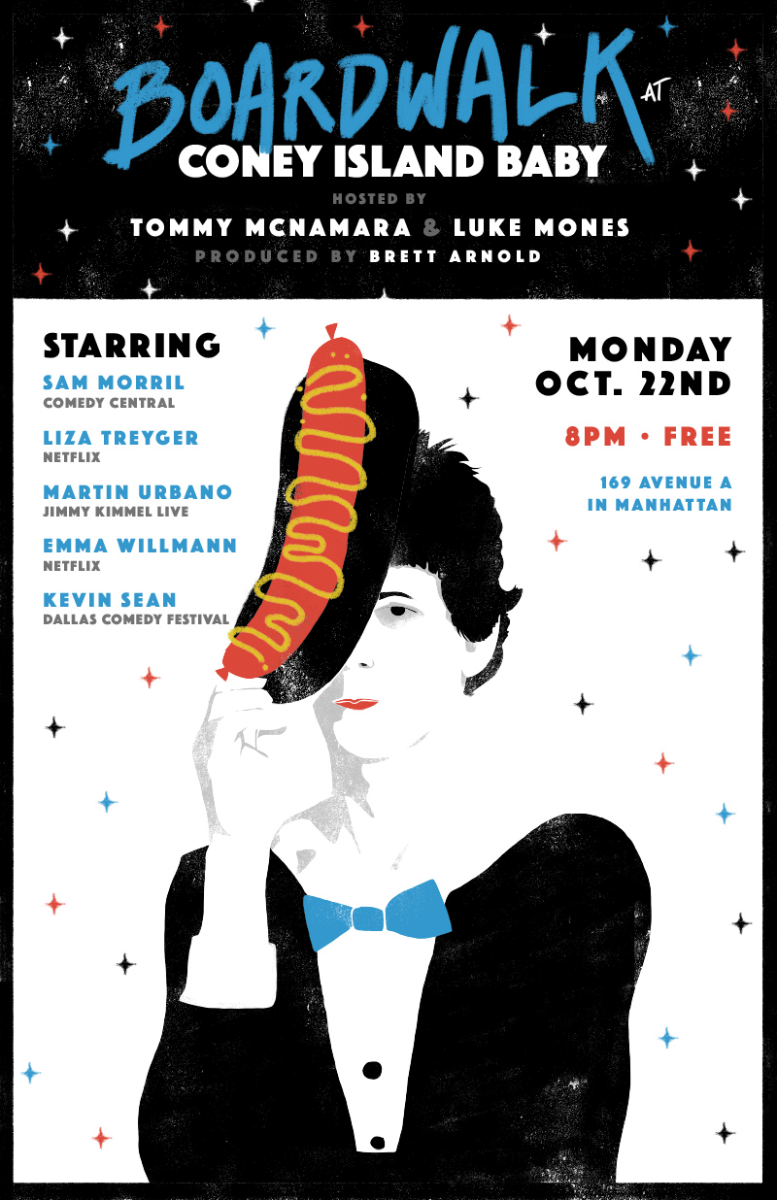 Artists
Sam Morril
Sam Morril one of the fastest rising comics in New York City is also one of the best joke writers in the scene today. How do you know that's true? Because he is writing this bio and he wouldn't lie about that to get extra work. He won March Madness 2010 at Comix has performed in a Friars Roast and was recently featured in a 4-page spread in the Daily News as "one of the four funniest in New York?" He just won the Laughing Skull Festival in Atlanta beating out over 600 applicants. His comedy can be heard on Sirius XM radio and he's a regular at all the top clubs in the city all at the tender and supple age of 24. Come see Sam before his ego gets too big to do small rooms.
Liza Treyger
Liza Treyger is a Chicago-bred standup comic who now resides in NYC. She really misses alleys, her favorite bartenders, and her Russian parents. Liza's Half Hour and first album will be released by Comedy Central in August 2015. She recently performed at the Just For Laughs Festival in Montreal and has appeared on Adam Devine's House Party on Comedy Central, Chelsea Lately and is a cast member on MTV2's Joking Off. She was thrilled to be a part of the New York Comedy Festival 2012 as one of Comedy Central's Comics to Watch (where she got to watch shows and eat cake balls with two professional wrestlers!). Check out her super cool web series How Many Questions.
Martin Urbano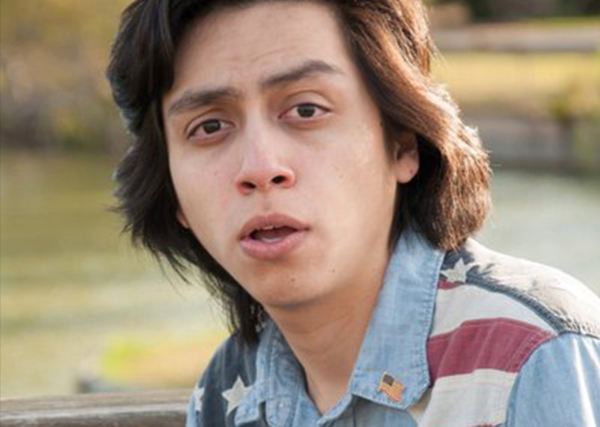 Martin Urbano is a comedian in New York City. He has appeared on Jimmy Kimmel Live and Howie Mandel's Comedy Gala on The CW. He's performed at Just For Laughs, Bonnaroo, and the New York Comedy Festival. He has also opened for Chris Kattan.
Emma Willmann
Maine native and Comedy Cellar regular, Emma is one of the top comedians in New York City. Emma made her late night debut on The Late Show with Stephen Colbert in 2016 and has also performed standup on Fuse's Uproarious, Seeso's Night Train with Wyatt Cenac,and The Guest List and AXS TV's Gotham Comedy Live. In 2017, Emma had the opportunity to record a set for the CNN series The History of Comedy. Later this year you can catch Emma on the MTV International talking head series Vidiots and the web series Gay Girl Straight Girl. She has also been active on the acting side, filming an episode of Judd Apatow's Crashing and a recurring arc on the CW's Crazy Ex-Girlfriend. Emma will be filming her first standup special on Netflix this Spring!
In addition to television, Emma has her own comedy show The Check Spot on SiriusXM and is currently the host of the hit podcast Inside The Closet available on Itunes. She also has an upcoming quarter hour special on Netflix coming in Summer 2018.
In 2015, Emma was selected as a New Face at the prestigious Just For Laughs Festival in Montreal. She's also appeared at The Glasgow International Comedy Festival, Houston's Whatever Fest, San Francisco Sketchfest, the SiriusXM South Beach Comedy Festival, the Bridgetown Comedy Festival, the Mardi Gras Comedy Festival in Australia, and the New York Comedy Festival. Emma has also performed at colleges all clubs all over the country.
Emma beat out hundreds of comedians to be named one of the 10 Funniest comics as part of Caroline's New York's Funniest competition in 2014. She's also been named one of the 10 Funniest Woman in NYC by Time Out NY and one of the 100 Woman We Love by GO Magazine. In 2016, Emma was featured in Elle Magazine's Women in Comedy issue.
Kevin Sean
Kevin Sean is a Stand Up Comedian & Writer from Brooklyn, New York. In 2014 Kevin decided to pursue his life long dream of becoming a standup comedian and hasn't looked back since. ​

Kevin currently performs all around the universe and recently began producing his own monthly standup comedy show cleverly named, The Kevin Sean Show. Kevin is also the co-host of a podcast, The Exit Plan, which focuses on his and his co hosts transition from the corporate world into the comedy world.