Coney Island Baby NYC Presents
Shiffley
with Zach Benson, Sunspeaker
Fri
January 4
@ 8:00 PM
( Doors:

7:30 pm

)
Coney Island Baby
Ages 21 and Up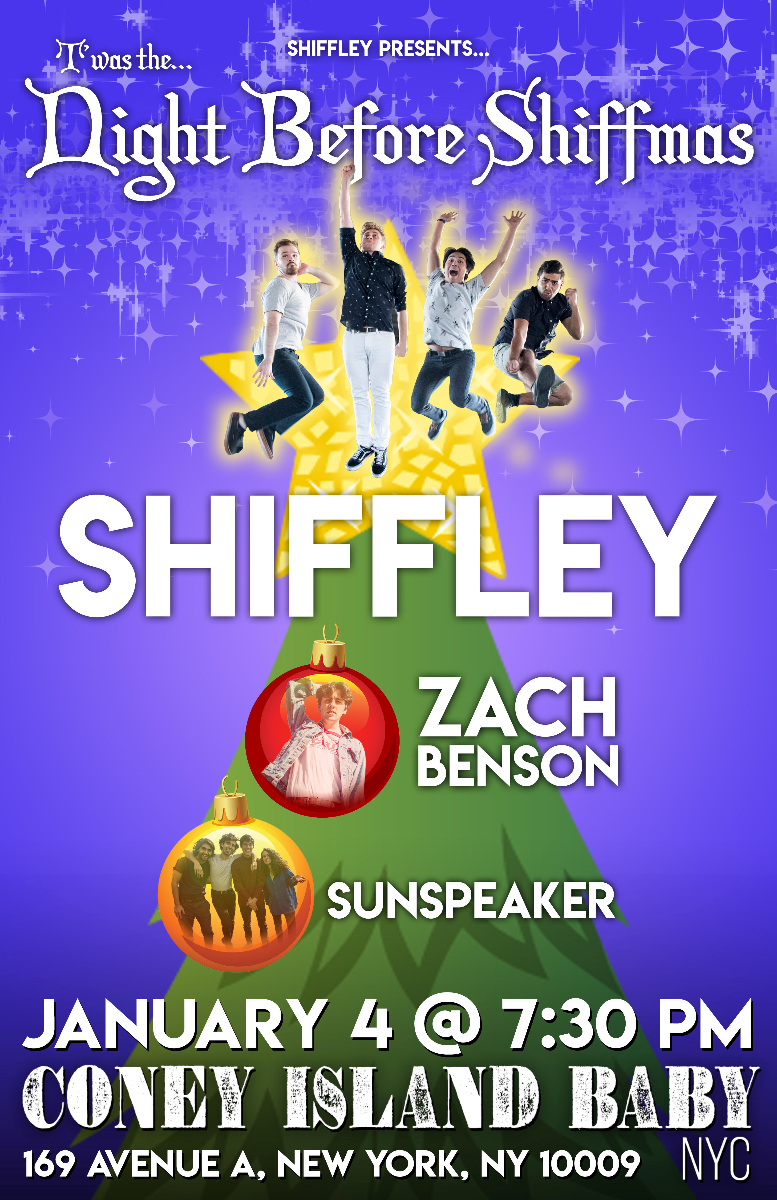 Artists
Shiffley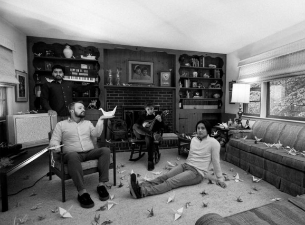 "Shiffley, as a band, lies on the other side of DIY, on the side that is transparently earnest in its outreach for commercial success. And this, in itself, makes the band that much more endearing, and that much more likely to succeed." – NYS Music
When a band like New York's Shiffley comes along, you pay attention. Not just because of their catchy melodies and stellar live show, but because of how much fun is had both on the stage and in your headphones.
Since the release of their last EP 'Anthem City', Alex Ganes (vocals/guitar), Alex Jenks (keys), Bryan Contreras (Drums), and Shaune Killough (Bass) have been actively working towards their first full-length release. If there is any doubt that their future offerings will be anything less than extraordinary, you need only listen to their newest slew of singles, such as the fast-paced, contagious, dance pop anthem, "Systems."
With numerous success in TV placements (E!, TruTV, MTV Canada, and Travel Channel), and opening slots for acts such as Twenty One Pilots, Night Riots, Plain White T's, Strange Talk, Patent Pending, and Donna Missal, the band has seen no shortage of success since their inception, and with their full-length poised for release in 2018, they are without a doubt a band that you'll want to keep your eye on.
Zach Benson
At twenty-one years old, Zach Benson is making a name for himself in the world of indie-pop. His first two EPs, Pretty and Humidity, showcased his quirky and sentimental lyrics, as well as a unique production style. After a summer of touring and promotion, Zach came back with the radio-ready bop "Best Friend's Basement", a fan favorite that gets crowds moving. Summer of 2018 brought Zach's music into the ears of even more fans, especially with the single "Running Back", a breakup anthem with a pounding bass and groovy melody. "Running Back" was followed by the release of his third and final EP Prom, which combined honest lyrics with 80s pop aesthetics and modern indie tropes. Zach is now touring up and down the east coast, giving safe spaces for all individuals to dance and sing their hearts out. His debut album is expected to release in early 2019.
Sunspeaker