Coney Island Baby NYC Presents
Night Powers
with The Space Merchants, LAPêCHE, Ryne Ziemba
Fri
January 25
@ 7:30 PM
( Doors:

7:00 pm

)
Coney Island Baby
Ages 21 and Up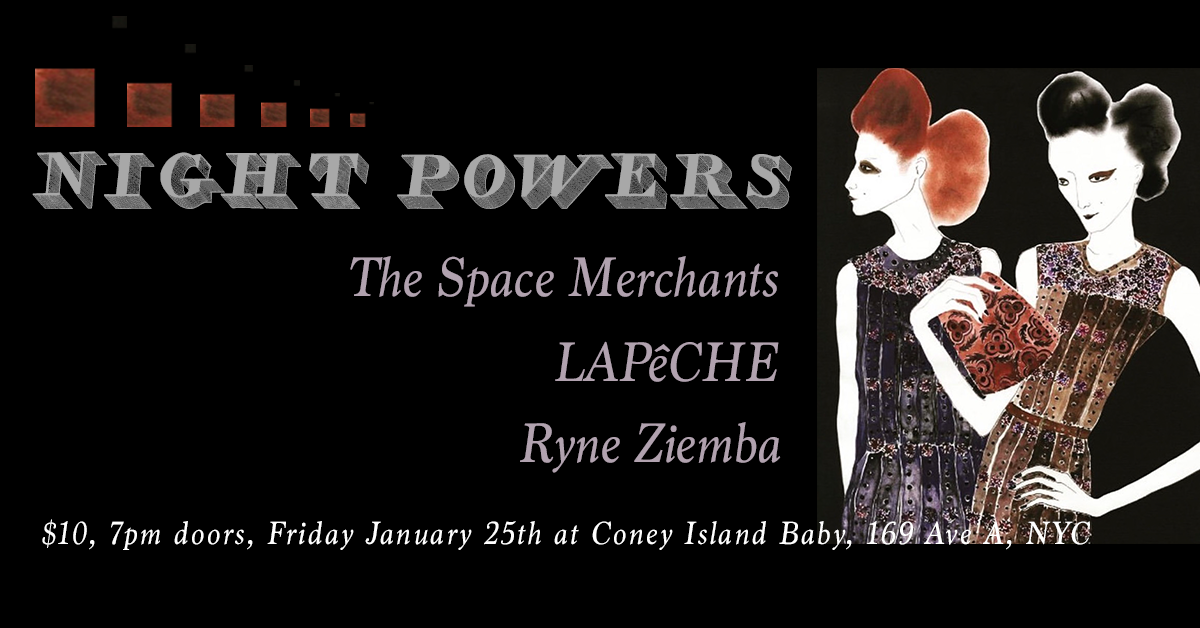 Artists
Night Powers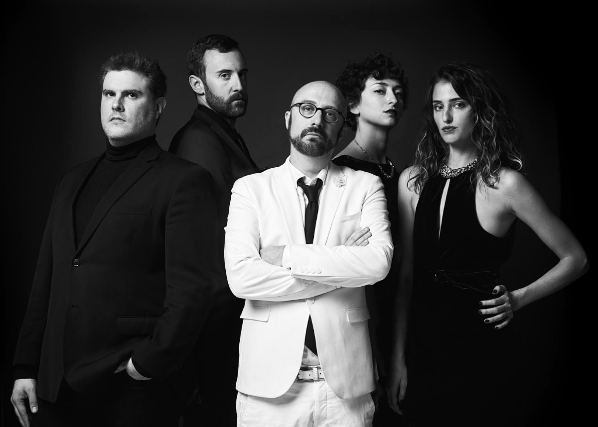 NIGHT POWERS, IS A BAND OF FIVE FROM BROOKLYN.
"THE VEIL" IS THE 2ND ALBUM BY NIGHT POWERS.
"THE VEIL" IS A WORLD OF SHADOW AND ALLURE WHERE ONE WILL LOSE THEMSELVES.
"THE VEIL" IS FILLED WITH VICE AND SECRETS AND IS LIT BY THE FLICKER OF THE CINEMA.
"THE VEIL" ECHOES WITH THE CLICK OF THE SPANISH BOOT, THE RASP OF DESPERATE CROONER, THE WHISTLE OF THE DESERT SAND, THE PULSE OF THE ALL NIGHT CITY AND THE SCRAPE OF ELECTRIC STRINGS.
The Space Merchants
LAPêCHE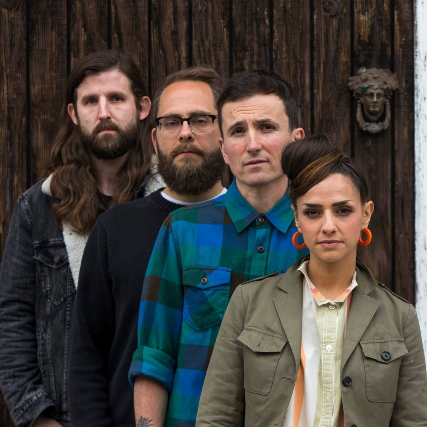 LAPêCHE is an indie-rock four-piece that have consistently penned impactful jams outta Brooklyn, New York since 2016. Fronted by singer-songwriter, Krista Holly Diem, the close friends command a sound inspired by, but certainly not derivative of your favorite band. After a brief spell away from music, Krista picked up writing again drawing inspiration from both past and present, light and dark. With her husband, and bassist, Dave Diem, she began reworking old songs and before long, was drafting new tunes. Soon, there was a desire to perform and share on stage. To do so, LAPêCHE needed the intricate and thoughtful guitar slaying of Drew DeMaio and the creative rhythm of Jeff Gensterblum. The band now composes together to guide Krista Holly's provocative melodies and lyrics over their uniquely somber, yet catchy indie-rock.
Ryne Ziemba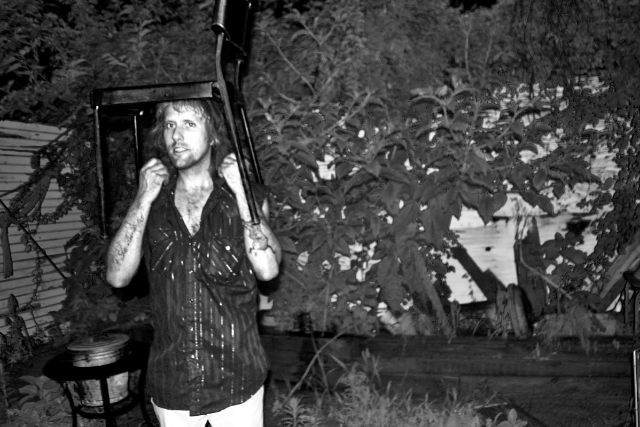 "Ryne Ziemba is a guy. Florida swamp stomp via queenz. Psychedelic and boozy breakfast turned into music. New record out April 2019 on Moon Bus Records. Get bent!"