Coney Island Baby NYC Presents
Fatherson
with Yohuna, Be Forest., Hickey's, Orchards, Construction & Destruction
Sat
March 9
@ 7:00 PM
( Doors:

6:30 pm

)
Coney Island Baby
Ages 21 and Up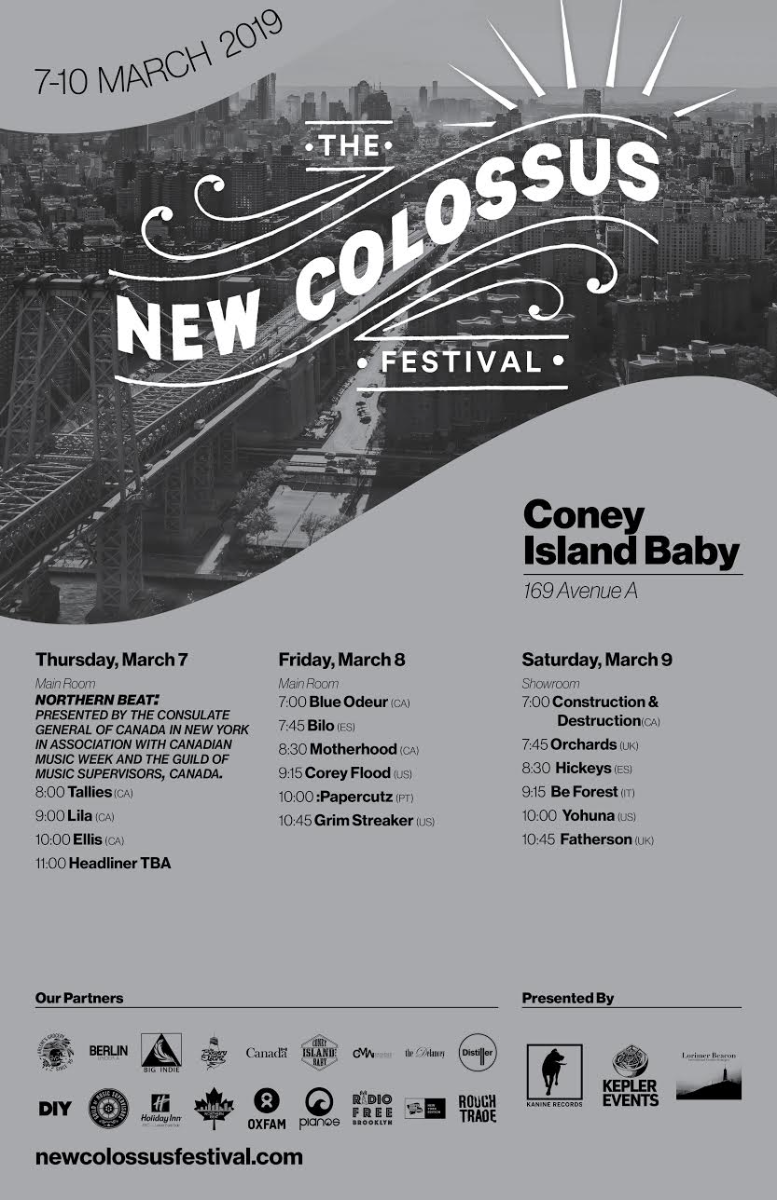 Additional Info
7:00PM Construction & Destruction (Canada)
7:45PM Orchards (UK)
8:30PM Hickey's (Spain)
9:15PM Be Forest (Itlaly)
10:00PM Yohuna (NYC)
10:45PM Fatherson (Scotland)
Artists
Fatherson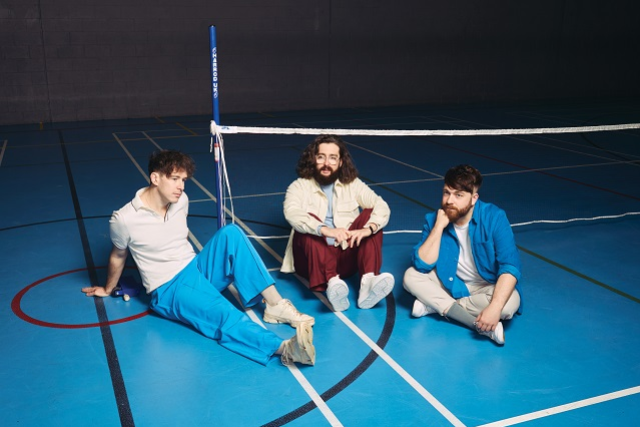 The upwards trajectory of Fatherson's blossoming career serves a heartening reminder that the hype machine is no substitute for talent, authenticity and graft.
This is a band afforded no shortcuts to get where they are today, a success story built on word-of-mouth conversions. And they wouldn't have it any other way. Attend any Fatherson gig and you'll find a room echo with lyrics being sung back en masse by adoring fans.
The articulate, brooding, emotive rock of Fatherson albums one and two - I Am An Island (2014) and Open Book (2016) - is so enduringly strong you can be sure that these three guys in their mid-20s will still be drawing from them if they're gigging two decades down the line.
Fatherson's roots lie in the Scottish town of Kilmarnock, where Ross Leighton (vocals, guitar), Marc Strain (bass) and Greg Walkinshaw (drums) were school friends. Two years before they'd even released an album they were selling out 600-capacity venues.
Their popularity scaled greater heights with the release of Open Book on Easy Life Records, a subdivision of Sony Music, in the summer of 2016. When it went straight in at No.2 in the official Scottish album charts, Fatherson found themselves sandwiched between Paul Simon and Coldplay. Poor Beyonce was pushed down to No.4.
Other highlights to date include supporting Kings Of Leon in Vienna, selling out a headline show at the legendary Glasgow Barrowlands and packing out a 12,000-capacity tent at T in the Park. They have also played in the UK and Europe with Biffy Clyro,Twin Atlantic, Enter Shikari, Frightened Rabbit and Augustines.
Yohuna
Be Forest.
Hickey's
Orchards
Things are most certainly on the up for Brighton-based alt-pop quartet ORCHARDS. For anyone who might be wondering why, there's one word that seems oddly lacking in the description of many bands, but sticks to Orchards like glue: Fun. Charming, delirious, positive, big-beaming-grin-on-your-face bundles of fun.
Friends since childhood, Sam (Rushton, guitar) and Dan (Fane, bass) met remaining members Will (Lee-Lewis, drums) and Lucy (Evers, vocals) in their first week at university in Brighton – the start of a friendship which has seen them become increasingly inseparable and has resulted in the tight, family unit they are today.
To date, they've released a steady stream of standout singles including fan favourite 'Peggy', the '80s summer pop anthem 'Darling', and their surprisingly meta ode to the worldwide bee colony collapse 'Honey' – all of which feature on the EP.
These tracks have seen keen support from local and national radio at BBC Introducing, Juice Radio and BBC Radio 6 Music, backed up by critical praise from press including Noisey, The Line of Best Fit, DIY, CLASH, DORK, Wonderland, Indie Shuffle and a whole host of Hype Machine blogs and influencers.
Previously described as a "glittery gateway drug" and combining left-field experimentation with startlingly prescient pop sensibilities, Orchards are following in the footsteps of luminaries Everything Everything and Foals, though their personal influences range from the super mainstream pop of Anne Marie and Dua Lipa, through to the danceable indie of Bloc Party and The Wombats, to more progressive, heavier bands like The Mars Volta and The Fall of Troy.
Approaching their new material with a heavy focus on killer melodies, the songwriting process was intentionally conscious of that vital room being left for the melody to breathe, whether that meant taming a guitar riff or simplifying a drum beat, it didn't matter so long as the melody was at the forefront.
"There's more to Orchards than meets the eye. The band's whip-smart math-pop is all glistening surface and immediate melody, but beneath this chrome-plated chassis lies a complex rhythmic engine." – CLASH Magazine
"'Honey,' by Orchards is a great example of Math Rock mixed with Top 40 pop elements." – Indie Shuffle
"Math-pop brilliance." – DORK
"Atop sharp-edged, angular collisions, Orchards managing to cram approximately 5 killer hooks into the space of a single song" – DIY
"The quartet's delightful dabblings in math-rock and incredible hooks has manifested in an undisputed banger that you'll have in your head for the rest of the day" – Wonderland
Construction & Destruction